Reflex Winkelmann GmbH is one of the leading international solutions providers for the development and maintenance of water-bearing systems for building and supply technology.
They are an initiator in the development of top quality products, intelligent concepts and highly efficient solutions for systems on any scale and level of complexity. In an age which makes the responsible handling of resources a key issue, Reflex is synonymous with maximum efficiency, safety and sustainability.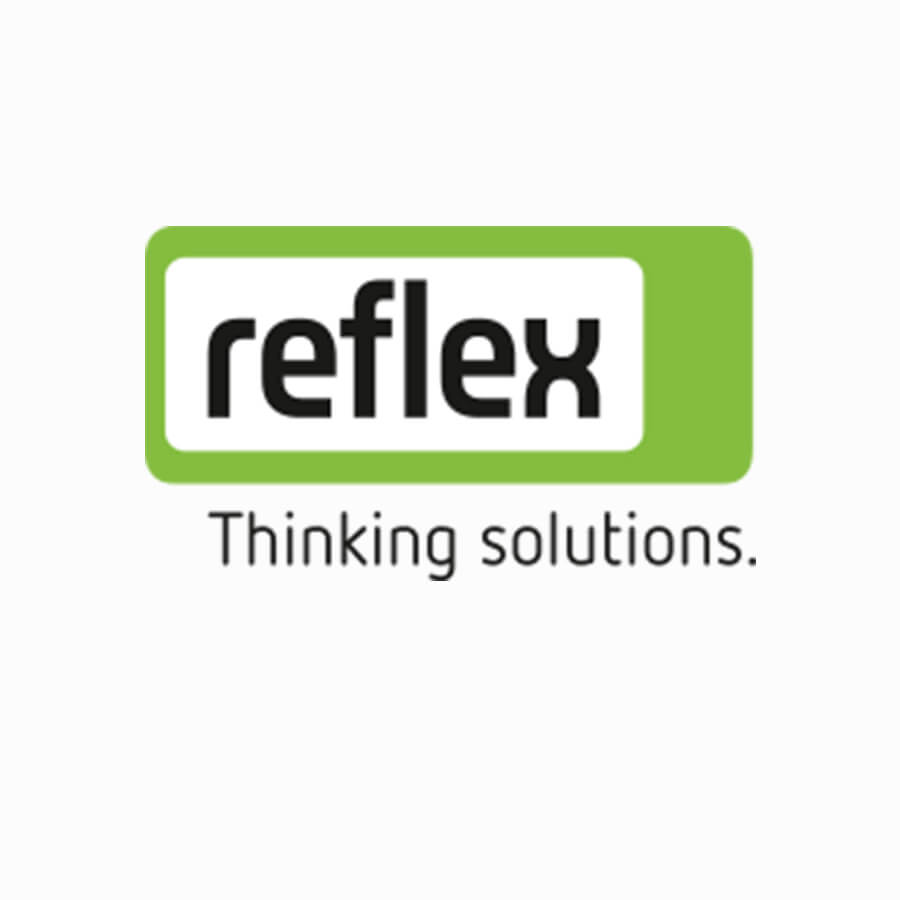 ---
S.L.J. Holdings is the authorized dealer for Reflex Products and solutions in Sri Lanka, Australia & Malaysia.
---
Diaphragm expansion vessels
The correct pressure is the fundamental requirement for the proper operation of water based heating, solar, cooling and pressure booster systems. Here the Reflex diaphragm expansion vessels offer a simple and smart solution. They are independent of electrical power and easy to operate. Inside the vessel a diaphragm seals the system water from the gas compartment. So diffusion of pressured gas into the water is prevented. The result is a fully closed system that does not suffer from corrosion or other gas-related problems.
Pressurisation stations
Pressurisation stations are the further development of the traditional diaphragm expansion vessels for large volume and/or high pressure systems. The principle differs by the use of an additional control unit, which allows to transfer the expansion volume to a separate expansion vessel. Due to the highly accurate control, the pressure changes in the system are kept to a minimum.
Degassing systems & separation technology
Foreign particles and substances can significantly reduce the performance and service life of heating systems and increase service intervals. Our solutions can help to prevent this and achieve optimum operating conditions.
Reflex separation technology uses mechanical separation processes, for which no auxiliary energy is needed. Reflex produces models for dirt and sludge as well as for micro-bubbles and free air. The separation includes micro-bubbles, air bubbles and free air, particularly during filling and draining processes.
Water make-up systems & water treatment technology
An adequate water level combined with monitored water quality are crucial when it comes to smooth and efficient operation of supply systems. This is the only way that heat transfer and storage, as well as the interaction of all other system components can be continuously ensured.
The following will provide you with an overview of Fillcontrol make-up systems and Fillsoft water treatment technology.
Storage water heaters & heat exchangers
The following will provide you with an overview of Reflex Storatherm storage tanks and our Longtherm heat exchangers. Both product ranges are based on uncompromising, superior quality,
guaranteeing maximum versatility in the development of individual Systems.
Solutions for modern plant engineering
A new member of the Winkelmann Heating+Water division, Sinusverteiler, presents its product range. Sophisticated solutions in hydraulic distribution technology, in particular compact system solutions and innovative system components will redefine your options in MEP engineering (heating- and cooling systems). Sinusverteiler products are already connected with Reflex components and solutions in many boiler rooms and make the system offer even wider.
Heating manifolds, low loss headers, compact system solutions, manifold fittings, individual buffer tanks, multivalent distribution and tank components, cascades, insulation caps.